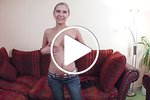 What a tasty chick...Still 18 years old but both nipples a obviously pierced! How horny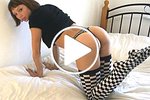 A real SEXMONSTER is hidden behind this sweet teen named Chloe...Be careful and take cover...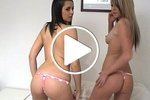 Take off your bra! So we can begin to play with each other...XXX for me and you...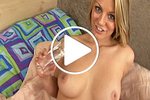 An oily massage of the fantastic boobs of the blonde beauty....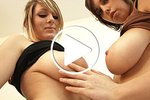 Two horny girls in cheeky nighties are undressing each other to fondle themselfs...